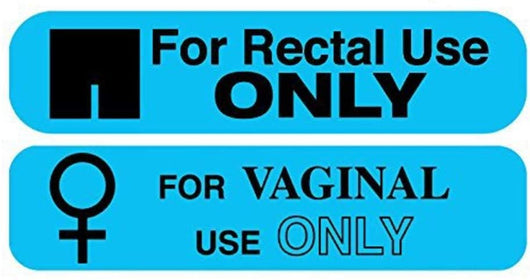 Product Description
We Mail Your Target a Hilariously Labeled Package to Make Them Cringe. Great Gag Gift & Practical Joke. Guaranteed to Mortify & Offend!
What's In Your Order? Each order comes with 50x "For Rectal Use Only" stickers and 50x "For Vaginal Use Only stickers for a total of 100 stickers. Satisfaction Guaranteed Every order is backed by Witty Yeti's 30-day, no questions asked FREE return policy. If you're not left satisfied and smiling, we promise to make it right!
​​​​​​​
Dang! I Forgot Where This Goes. How was I supposed to consume this bottle of soda again? Remind me what I'm supposed to do with this pineapple? This cucumber goes where? Help Your Foursome Never Say, "Wrong Hole" Again! Who hasn't played a game of golf and ended up in the wrong hole much to the chagrin of your playing partners? Never again with our Vaginal Use Only stickers - or Rectal Use Only stickers, if that's what tickles your fancy! Don't Leave the House Without Them! We guarantee you'll find ample opportunities to label things as you wander through the world. Your friend's laptop, your mean cousin's jacket, your parole officer's business card...the opportunities are endless.
PRANK YOUR FRIENDS. Who wouldn't appreciate you labelling their textbook for easy identification? What coworker wouldn't love to find instructions attached to their sandwich in the community fridge?
GUARANTEED TO GET LAUGHS. Despite being a purely practical product, for some reason people seem to think it's funny to stick them on my back, which is weird because I can be used in a variety of ways.
LABEL YOUR BELONGINGS CORRECTLY. Who hasn't accidentally forgotten where their toothbrush goes? Never forget again with Witty Yeti's "For Rectal & Vaginal Use Only" multipack of helpful stickers.
GREAT GAG GIFT FOR YOUR ANAL FRIENDS for someone with a more subdued, classical sense of humor. Also for people that like poop jokes.
SPREAD CHEER & KNOWLEDGE WHEREVER YOU GO. Educate & entertain random strangers with a helpfully placed For Vaginal Use Only sticker on that bottle of water, train schedule, or TV.
Ordering Instructions

Make sure you select your target's address
If you send it to yourself and complain to us, we will definitely laugh at you.

If you want to leave them a note
On the "Cart" page, there is a box for "Add a Gift Note." Type your message in there, and we will print out the note and include it inside the package.

If you want them to have to sign for it in-person
Choose the "Make Them Sign For It In Person" option above the Add to Cart button. We'll upgrade the shipping so they'll have to sign for it in person. It'll be hilarious.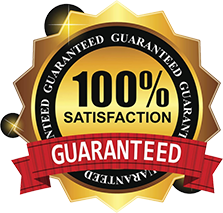 Satisfaction Guaranteed!
If you aren't completely satisfied with your prank, simply send us an email: Support@WittyYeti.com and we will respond within 24 hours to make it right even on the weekends. We absolutely guarantee your satisfaction or your money back!