Product Description
We Mail Your Target a Hilariously Labeled Package to Make Them Cringe. Great Gag Gift & Practical Joke. Guaranteed to Mortify & Offend!
Each order comes with a total of 10 hilarious 3" x 9" (8cm x 24cm) stickers to shame multiple drivers. All orders are backed by Witty Yeti's 30-day no questions asked FREE return policy. If you're not completely satisfied, please let us know and we promise to make it right.

Keep these stickers in your car so when you locate an asshole in the wild (and by wild, I mean parked in a disabled space with no placard) you can quickly and surreptitiously slap one on his bumper or windshield. Your target will drive around for days potentially, advertising herself as the selfish idiot she is. Guaranteed to piss them off when they finally realize it and now have to peel it off their car! - That idiot parked in your reserved spot? Screw that guy. - That selfish jerk who double parked you at the mall? He's dead to me. - That inconsiderate asshole parked so close that you couldn't even get in your car? Revenge could have been yours. Looking for the perfect gag gift for your Secret Santa? Look no further. Bad parkers inspire universal hatred, so unless your friend or loved one is in fact an asshole, they're guaranteed to enjoy this prank.
SICK OF IDIOTS PARKING LIKE JERKS? Finally, you can unleash your righteous anger on that Hummer in a compact space with Witty Yeti's I Park Like an Asshole prank bumper sticker.
HILARIOUS PRANK AND GAG GIFT. The only people who don't love this sticker are assholes, terrorists & my Ex, who is basically both of those anyways
PUNISH SELF-CENTERED MORONS who couldn't park inside the lines to save their lives. These selfish egomaniacs deserve a little punishment.
AMUSE AND TERRORIZE YOUR FRIENDS. Guaranteed to make your friends laugh out loud and then cry out loud when they realize they now have to peel it off their car.
UNLEASH YOUR PARKING LOT FRUSTRATION. Release your pent-up anger on the next jerk whose BMW took up 3 spaces or on the dumbass who blocked the disabled spot with his lifted pick-up truck.
Ordering Instructions

Make sure you select your target's address
If you send it to yourself and complain to us, we will definitely laugh at you.

If you want to leave them a note
On the "Cart" page, there is a box for "Add a Gift Note." Type your message in there, and we will print out the note and include it inside the package.

If you want them to have to sign for it in-person
Choose the "Make Them Sign For It In Person" option above the Add to Cart button. We'll upgrade the shipping so they'll have to sign for it in person. It'll be hilarious.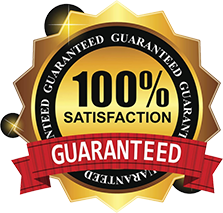 Satisfaction Guaranteed!
If you aren't completely satisfied with your prank, simply send us an email: Support@WittyYeti.com and we will respond within 24 hours to make it right even on the weekends. We absolutely guarantee your satisfaction or your money back!